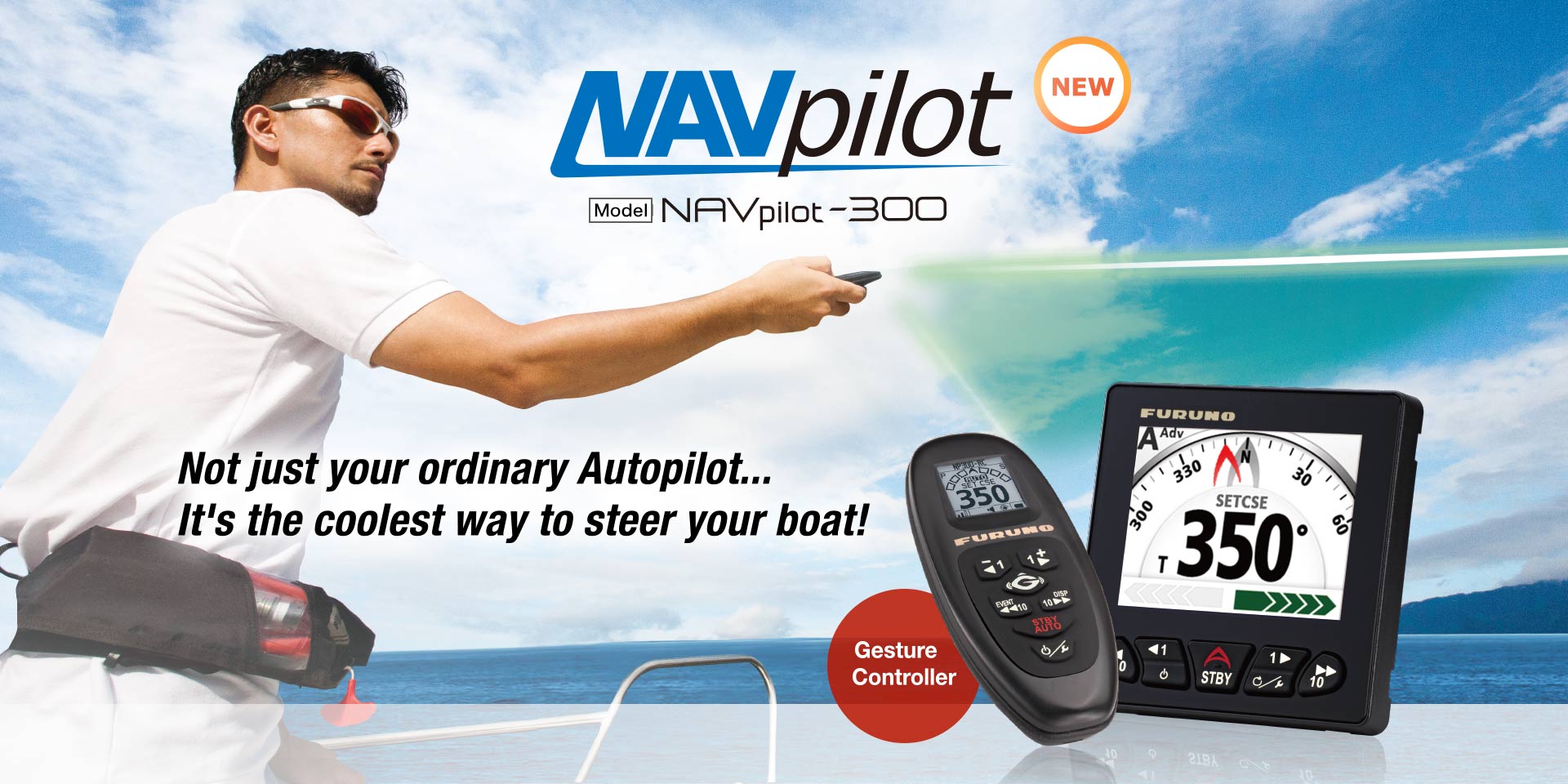 Kick back, relax and let NAVpilot steer you to the destination!
Furuno's NAVpilot is a revolutionary autopilot with a sunlight viewable display designed for a variety of vessels. It utilises a self-learning and adaptive software algorithm, and plays the ultimate role in course keeping capability, dynamically adjusting essential parameters for navigation i.e., vessel speed, trim, draught, tide and wind effects, dead band, weather, etc. These parameters are stored in the system memory and continuously optimized.
AUTOPILOT Model NAVpilot-300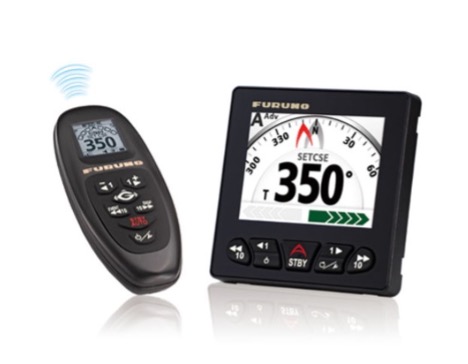 The coolest way to steer your boat! With the NAVpilot 300's unique Gesture Controller, Fantum Feedback™ steering and self-learning software, you will enjoy a whole new level of navigation with ease and peace of mind!

AUTOPILOT Model NAVpilot - 711C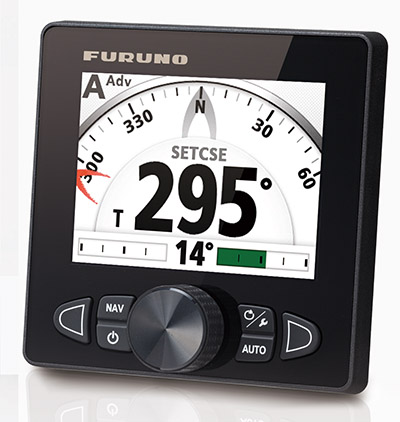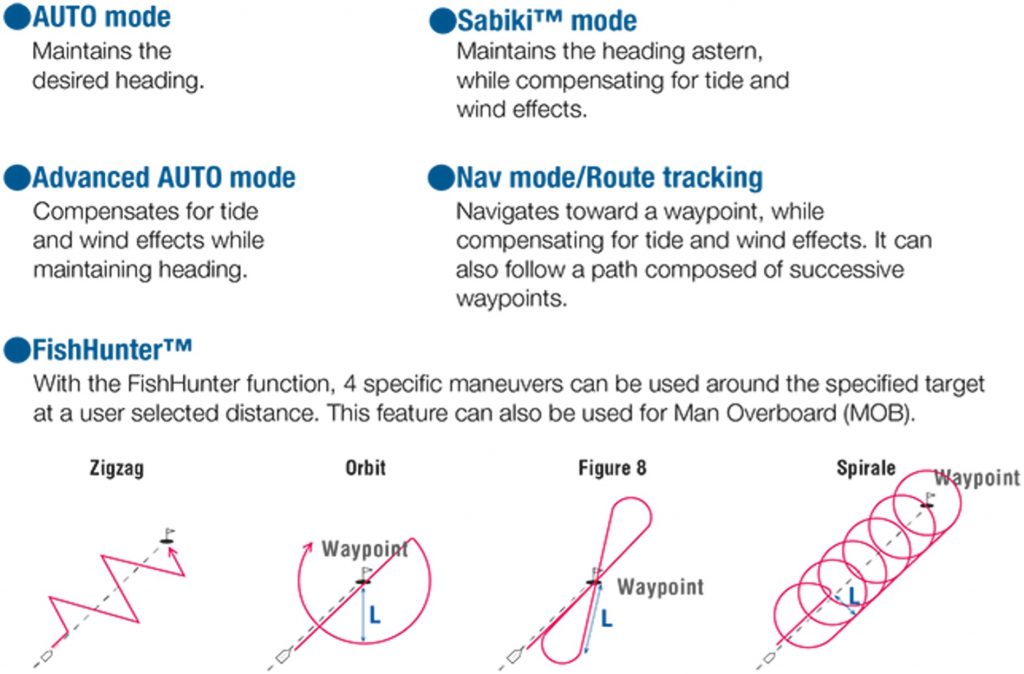 Self Learning and Adaptive Software
Each time the boat goes to sea, the software learns about sea conditions and automatically calculate the best adjustments for a smooth steering.

Furuno's "Fantum Feedback" NAVpilot software clears the path to a simplified installation, while also delivering enhanced steering control. With Fantum Feedback, NAVpilot outboard installations no longer require use of a physical rudder feedback unit.

Fantum Feedback is a menu-selectable feature available in the latest NAVpilot-300 and NAVpilot-700 series software. This software was developed and extensively tested on a wide variety of outboard vessels with hydraulic steering and reversing pump control. Fantum Feedback achieves precise course control, from slow trolling speeds to high-speed cruising, utilizing a newly developed gain process, rather than traditional rudder angle-based control.
Easily Installation and smart network-based system configuration
Waterproof Processing Unit (IP55) and Control Unit (IP56)
Safe Helm and Power Assist
The SAFE HELM temporally switches the NAVpilot to manual steering for a specified time interval.
The POWER ASSIST reduces steering system complexity and costs while increasing fuel economy.

The POWER ASSIST is a unique helm-activated assisted steering feature that can augment and possibly replace separate electric and power-robbing, engine-driven power steering systems on many vessels. POWER ASSIST reduces steering system complexity and costs while
Various display modes are available on the NAVpilot-300, allowing you to obtain all the necessary data you need thanks to user-friendly menu and graphics, either digital or analog. The NAVpilot-300 also features day/night graphic display, offering perfect viewability no matter the time.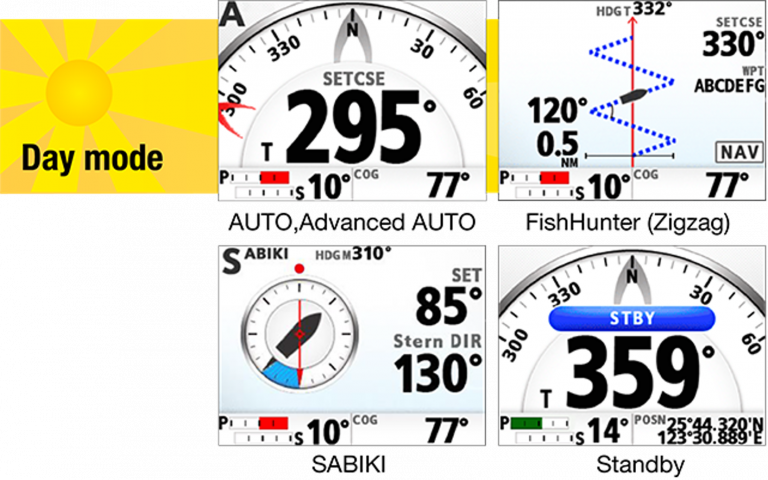 Compatible with EVC systems
The NAVpilot series has the capability to work with Volvo Penta IPS, Yamaha Helm MasterTM, Yanmar 8LV engine systems and Seastar Optimus360 Joystick system.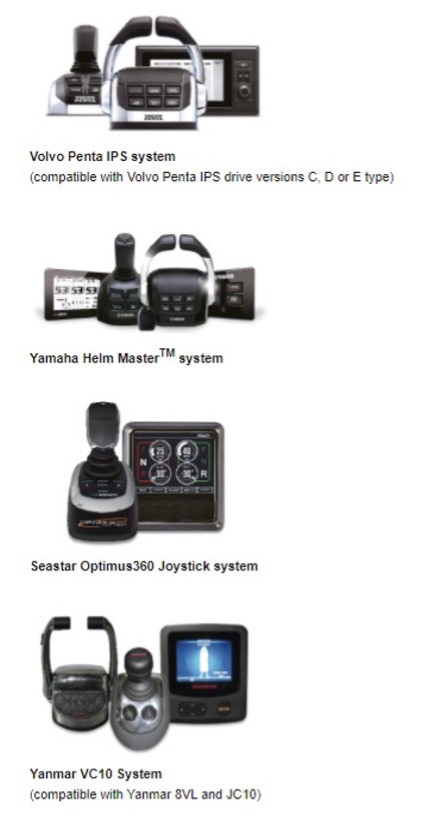 Find your local Furuno dealer for more information:
For more information about any of our products, please speak to your dedicated Furuno dealer today.
Complete your details to download our latest brochure...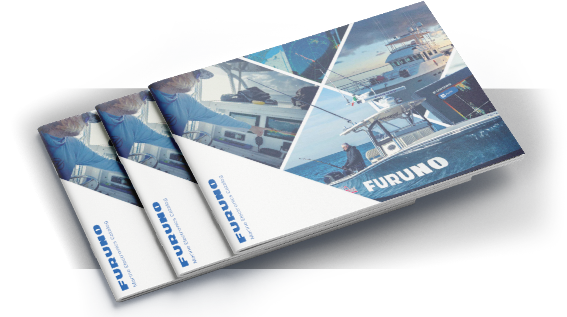 Join our Mailing List today and keep in the know with Furuno...