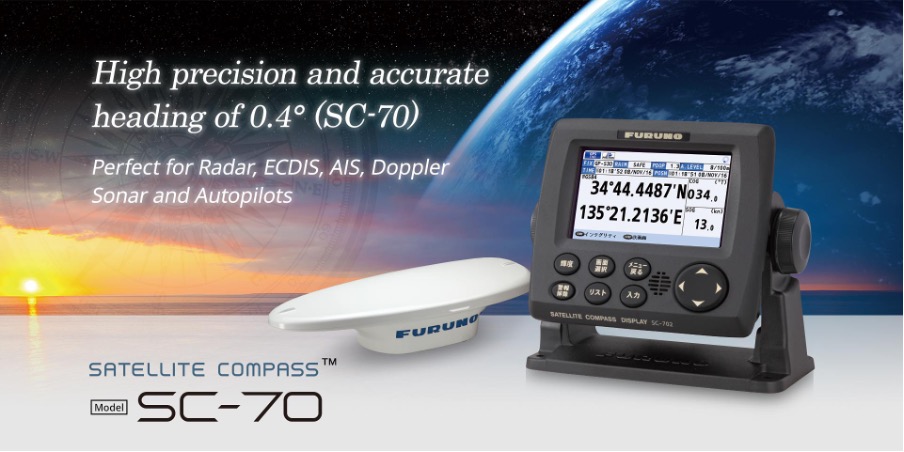 Furuno Satellite Compass units can provide a highly accurate heading for the vessel and provide this information digitally to the other equipment on board.
The Autopilot needs to know which way the vessel is heading to steer a proper course, the Radar needs the heading to calculate vectors, draw true echo trails, and track targets, the Fish Finder uses the heave output to compensate the seafloor image regardless of vessel movement and the Chart Plotter needs heading to overlay the radar image in the correct place on the chart.
Our Satellite Compasses will provide GPS position, heading, heave, pitch and roll, speed and rate of turn information to your vessels network to assist with safe navigation.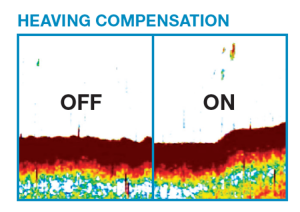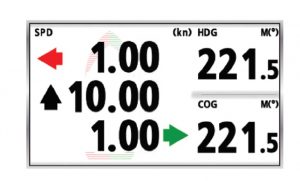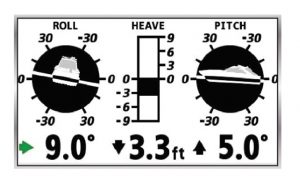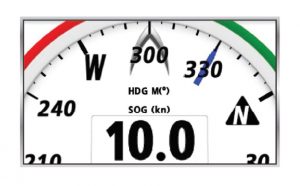 The latest Satellite Compasses to the Furuno range – SCX20 and SCX21
The SCX-20 and SCX-21 are designed with simplicity in mind and can be mounted virtually anywhere on the vessel.
Utilizing four separate GNSS Antennas for the ultimate in responsiveness, the SCX-20 and SCX-21 set a new standard for reliable and accurate heading for all your marine electronics.
Traditionally, a Satellite Compass calculates heading using one baseline between two antennas; the SCX-20/21's four antennas can calculate heading information using any one of the six baselines drawn between the four antennas.
The unprecedented quad-antenna design of the SCX-20 and SCX-21 makes them capable of calculating extremely accurate heading, pitch, roll, and heave information. They are the perfect heading solution for complex vessel installations where the view of satellites may sometimes be obstructed.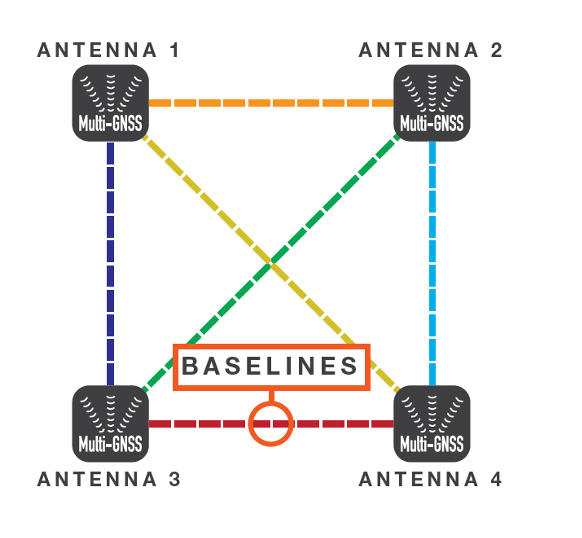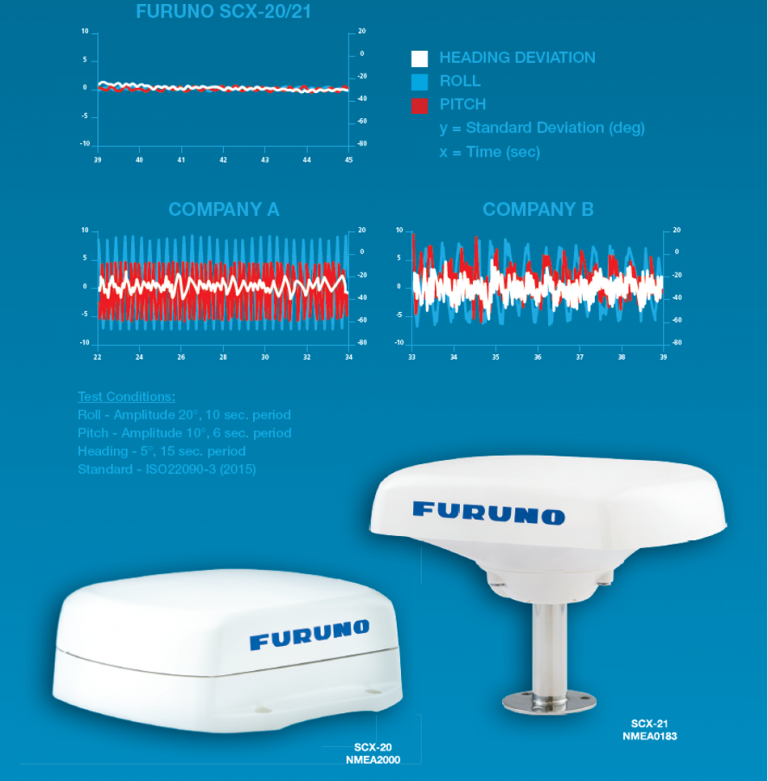 Other Furuno Satellite Compass models:
NMEA2000 / NMEA0183 2 GPS core antenna
Use the FI-70 or the RD33 for display on NMEA2000
Use the RD33 for display on NMEA0183
NMEA0183 IMO approved 2 GPS core antenna, including 4.3" colour display.
NMEA0183 IMO approved 3 GPS core large antenna, including 4.3" colour display.
Find your local Furuno dealer for more information:
For more information about any of our products, please speak to your dedicated Furuno dealer today.
Complete your details to download our latest brochure...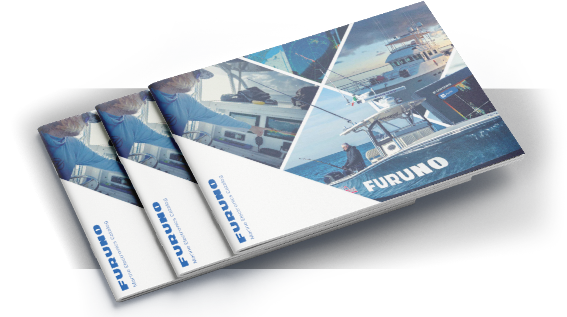 Join our Mailing List today and keep in the know with Furuno...